SS-20 Clarus Flat Back Crystal Rhinestone
Brands
Current Top Sellers
SS-20 Clarus Flat Back Crystal Rhinestone
Description
Product Review
Find Similar Products by Category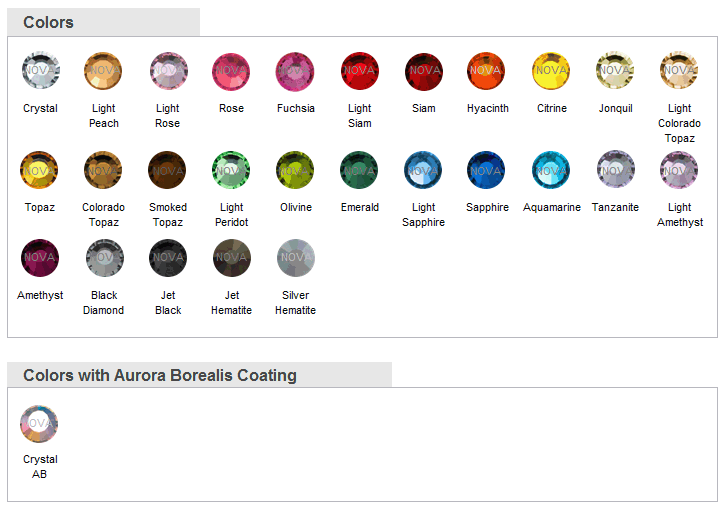 * The price varies depending on color.
* Images are for reference only. Slight change in shade is unavoidable. Actual cut of the stone will differ depending on the size. If ordered on separate occasions, the colors may not match exactly.
---


Clarus is Nova Rhinestone Depot's exclusive brand of crystals which are high quality machine-cut crystals with great brilliance and quality.
Cost efficient with a fair compromise on the quality. Our rhinestones go through rigorous quality control to make sure they are consistent in size, shape, and quality. This ensures you don't run into complications on your production, and the rhinestones will fall into stencil board effortlessly.

Flat Backs - No Hot Fix (F)
Loose rhinestones with foil backing.

Where to Apply
Clothing, Fabric, Hat, Nails, Phones, Trophy, License Plate, Shoes, Postcards, Invitation, Accesorries and Jewelry etc. The choice is limitless with your imagination!
Size SS-20 (4.6-4.8 mm)
Back Ordered Items


Usually ships within 5-10 business days. In case the items are not available for shipping on the specified period, you will be notified the next business day with the estimated lead time or alternative product. We will hold the processing of this portion of the order until we receive your decision.

Buy Bulk and Save!
Buy bigger package and save up to 56%!
Customers also viewed